IFL beefs up league with new teams
February 17, 2019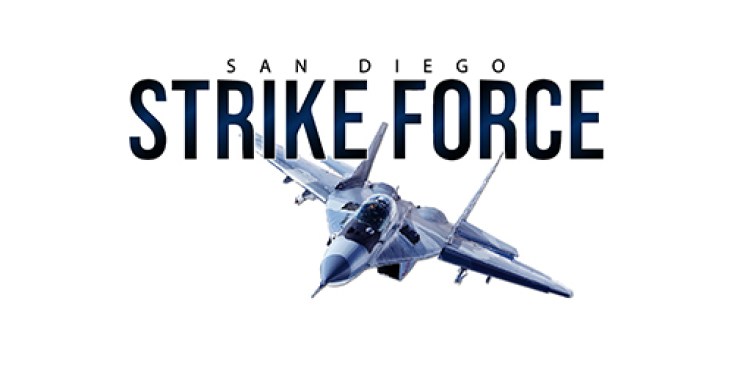 Last year the Indoor Football League lost two teams because of a legal issue just weeks before the season started.
That meant the IFL shrunk to just a six-team league for the 2018 season. It also caused havoc with the IFL schedule. So the Nebraska Danger ended up playing Cedar Rapids, Green Bay, Sioux Falls and Arizona three times each.
This year the IFL has added four new teams to the mix: the Bismarck Bucks, the Tucson Sugar Skulls, the Quad City Steamwheelers and the San Diego Strike Force. Gotta give them credit for some original nicknames.
The Danger will face Green Bay three times this season, but won't go against anyone else more than twice.
"When you have six teams you have to play each other three or four times," Danger head coach Pig Brown said. "That kind of gets boring, but we play the game of football because we love the game. I think adding those four teams will bring back that competitive nature and you won't be caught up in playing the same teams three or four times. You really have to put time and preparation into studying your opponent."
Sioux Falls dominated the IFL for years, but Arizona won the league title in 2017 and Iowa, coached by former Danger quarterback Dixie Wooten, won the first championship in franchise history a year ago.
"I'm hoping for it to be a lot more competitive than it's been in the past," Brown said. "I know we have some great coaches around our league. They do a pretty good job with their organizations as well. I think it will be a lot of fun and I'm anxious to see how it all plays out."
The Danger had a streak of three straight United Bowl appearances under head coach Mike Davis, but things have been tough for them the past two years.
Brown thinks he has the right coaching staff to get the Danger back to that level. He brought former Danger and IFL MVP Jameel Sewell — who like Brown is a member of the IFL Hall of Fame — back as the offensive coordinator.
Xzavie Jackson, the league's all-time sack leader who finished his career with the Danger last season, will be the special team's coordinator and defensive line coach.
"He's a sure Hall of Famer," Brown said. "Fans will definitely remember him as a player. Hopefully they will remember him as a coach."
Kyle Moore-Brown is back as assistant head coach and offensive line coach. He was with the Danger for two seasons before taking 2018 off.
"The guys I brought in on the coaching staff are guys that I trust to have my back in tough situations," Brown said. "I don't think there's a better coaching staff in the league."
We'll find out soon when the season starts Feb. 23. And with Tommy Armstrong Jr. as the expected starter at quarterback — he still has to win the job win practice starts on Tuesday — it looks like an interesting season.