InstantScouting 2017 Top FCS Senior Defensive Backs List
Click here to get the latest on all pro leagues and open tryout information!
Sign up, get scouted and start your pro career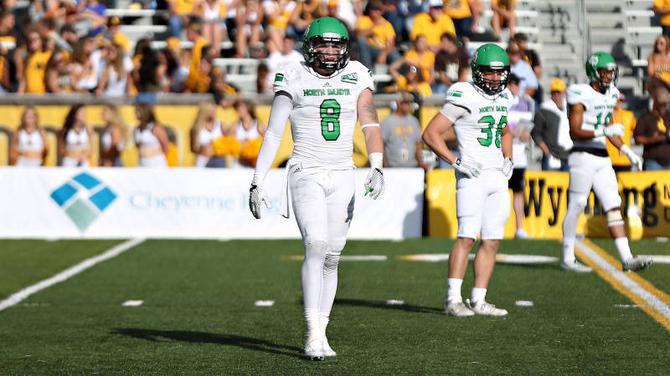 Headlining the InstantScouting 2017 Top Football Championship Subdivision Senior Defensive Backs List is the 2016 Defensive Player of The Year Cole Reyes.
Last season, Reyes made 70 tackles and had three interceptions while helping UND's defense lead the Big Sky in scoring defense and rushing defense. Reyes was recently named the preseason Big Sky Conference Defensive Player of the Year.
Position, Name, Class, School, Hometown, Ht & Wt
DB Tre Dempsey, Senior, North Dakota State, Lakeland, Florida, 5'10, 180 lbs
Voted to the AFCA All-America first team and the STATS and HERO Sports FCS All-America second teams…All-Missouri Valley Football Conference first team…Started all 14 games at free safety…Made 53 tackles including 35 solo stops…Led the Missouri Valley Football Conference with six interceptions and was second with 13 pass breakups.
DB Bralyn Cook Senior Morehead State College Park, Georgia, 6'0, 180 lbs
Named Honorable Mention All-PFL … Started all 11 games … Led the team with three interceptions on the year … Notched 36 total tackles, 22 of which were solos … Led the team with 14 pass breakups.
DB Omari Williams, Senior, Samford, Birmingham, Alabama, 6'1, 200 lbs
Started all 12 games in the secondary . . . named first team All-SoCon by both the coaches and media . . . tallied 68 total tackles, including 41 solo stops . . . led the team with four interceptions and 15 pass break ups . . . led the Southern Conference with 19 total passes defended.
DB Deion Harris, Senior, North Dakota, Hibbing, Minnesota, 6'3, 180 lbs
Named second team All-America by the American Football Coaches Association and Associated Press and third team by Hero Sports Network … Earned first team All-Big Sky honors …Finished campaign with 36 total tackles, 14 passes defended, nine pass break-ups and a Big Sky-leading five interceptions … Led the FCS with three interceptions returned for touchdowns.
DB Wesley Beans, Senior, Marist, New Oxford, Pennsylvania, 5'10, 188 lbs
Appeared in all 11 games as a safety and had six interceptions. He also had four pass breakups and 77 tackles. His season high 15 tackles came at Sacred Heart.
DB D'Montre Wade, Senior, Murray State, Columbia, Tennessee, 6'0, 192 lbs
Earned Second-Team All-OVC honors, while starting 11 games. Made 50 tackles )33 solo tackles), recorded 3 interceptions, 15 pass break-ups, led the OVC in passes defended with 18 and ranked 3rd in the nation in passes defended per games with 1.6.
DB Cole Reyes, Senior, North Dakota, Schaumburg, Illinois, 6'2, 215 lbs
Named to the Athlon Sports Preseason All-America Team as a defensive back. Became first UND player since Weston Dressler (2007) to earn six different All-America accolades … Four of those were first-team nods (Associated Press, Athletics Directors Association, STATS and Walter Camp Foundation) and two were second-team honors (American Football Coaches Association and Hero Sports Network) … Named the FCS ADA Defensive Back of the Year and Big Sky Defensive Player of the Year … Collected first team All-Big Sky honors … Made 10 starts at strong safety and ranked second on the team with 70 tackles despite missing two games with an injury… Added 6.5 TFL's and 1.5 sacks, while also forcing and recovering a pair of fumbles … Returned one of three interceptions on the season for a touchdown and had a career-high eight pass break-ups.
DB Rob Rolle, Senior, Villanova, Newfield, New Jersey, 6'0, 190 lbs
Villanova senior safety Rob Rolle has been named to the STATS FCS Preseason All-America team. This is the second preseason All-American honor for Rolle. Earlier this summer he was named to the Athlon Sports FCS Preseason All-America team.
At last week's CAA Media Day, Rolle was named the CAA Preseason Defensive Player of the Year.
Rolle is coming off a sensation junior season in 2016 where he tied for the lead in all of FCS football in interceptions with seven to go with 63 total tackles which ranked fourth on the team. He also recorded two defensive touchdowns last year, including a 100-yard interception return and a three-yard fumble return. For his efforts last season, Rolle was named first team All-CAA and a first team All-American by Hero Sports.
DB Danny Johnson, Senior, Southern, East Feliciana, Louisiana, 5'10, 195 lbs
Senior defensive back Danny Johnson was named a STATS FCS third-team preseason All-American and led the Southwestern Athletic Conference with seven interceptions last season, and he enters his senior year with 13 picks.
DB Nick Gesualdi, Senior, Cornell, Sykesville, Maryland, 6'0, 201 lbs
Gesualdi was named a third-team Associated Press FCS All-American and a unanimous choice to the All-Ivy League first team. He also tied for the league lead and ranked third nationally with his six interceptions, including four coming in conference play while leading the Ancient Eight in passes defended (1.1 per game), a mark that was 39th nationally, and was second in the league and 12th nationally in solo tackles. Ended the year with 81 stops, including 2.5 for a loss and 1.5 sacks, a forced fumble, five pass breakups and six interceptions while starting all 10 games
InstantScouting is a Canadian based independent global scouting service that is committed to helping aspiring athletes at the collegiate and free agent level showcase their abilities to professional football teams in North America, Europe, Asia, South America and Australia. We offer coaches and professional scouts the opportunity to view some of the best football talent from around the world.