InstantScouting 2018 Elite Class: NAIA – Quarterbacks
Click here to get the latest on all pro leagues and open tryout information!
Sign up, get scouted and start your pro career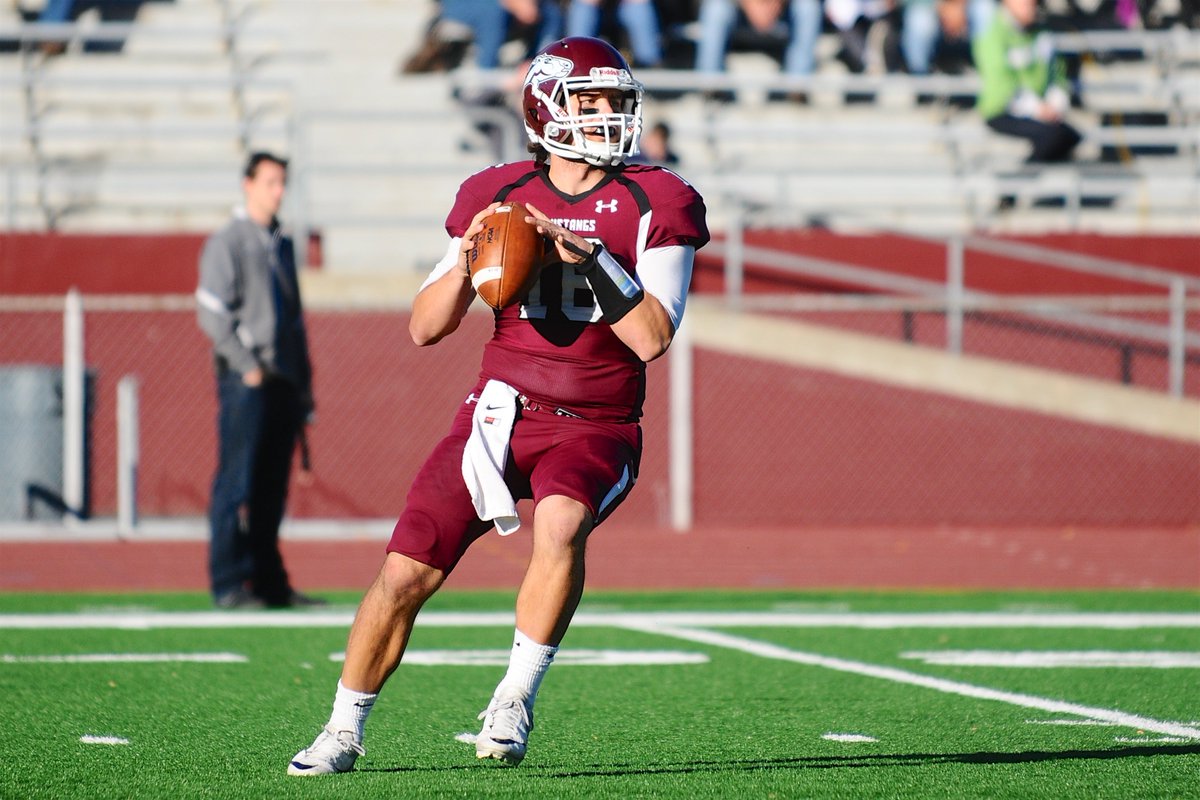 By: Daniel Krywaruczenko , September 17, 2018
Headlining the InstantScouting 2018 Elite Class: NAIA – Quarterbacks is Morningside College senior Trent Solsma.
Quarterback Trent Solsma, a senior from Dakota Dunes, S.D., is nominated for the Dr. LeRoy Walker Champions of Character Award. The award is presented each year to a student-athlete who embodies the NAIA Champions of Character initiative and the core values of respect, integrity, responsibility, servant leadership and sportsmanship.
Position, Name, Class, School, Hometown, Ht & Wt
QB Jordan Knock, Senior, Grandview, Gilbert, IA 6'3″ 235
QB Clayton Nicholas, Senior, Faulkner, Abilene, TX 6'3″ 220
Transfer from Bowling Green earned an all-conference selection leading Faulkner to a 7-3 record.
QB C.J. Collins, Senior, SW Assemblies of God, Bosqueville, TX 6'4″ 225
ALL-CSFL selection at SW Assemblies of God threw for over 2800 yards with 26 touchdowns thrown and 9 interceptions.
QB Shaefer Schuetz, Senior, Benedictine, Kansas City, MO 6'0″ 200
Benedictine College QB led team to NAIA playoffs and was a 2nd Team All-HAAC (North Division) selection.
QB Derek Bellard, Senior, Point, Lake Charles, LA 6'1″ 190
Athletic Point University QB threw for almost 2300 yards and 21 touchdowns earning 2nd Team All-MSC (Appalachian Division) selection.
QB Trent Solsma, Senior, Morningside, Dakota Dunes, SD 6'0′ 215
Threw for roughly 4400 yards with 55 touchdown passes and 6 interceptions earning 2nd Team ALL-GPAC honors.
QB Preston Compton, Senior, Graceland, Aubrey, TX 6'0″ 195
Honorable Mention ALL-HAAC (North Division) threw for 3319 yards and 19 touchdowns at Graceland.
QB Christian Gordon, Senior, Southwestern, Yukon, OK 6'1″ 200
In limited action, threw for 1606 yards and 15 touchdowns earning Honorable Mention ALL-KCAC honors.
QB Austin Eggl, Senior, Presentation, Minot, SD 5'10" 201
Honorable Mention ALL-NSAA selection threw for 2698 yards in 10 games with 25 touchdowns at Presentation.
QB Mitchell Parsley, Senior, Wayland Baptist, Crowell, TX 6'2″ 180
Threw for 1726 yards and 12 touchdowns at Wayland Baptist University earning Honorable Mention ALL-CSFL honors.
QB Jaylen Lowe, Senior, Langston, Collinsville, OK 6'0″ 200
Honorable Mention ALL-CSFL dual threat quarterback at Langston recorded 191 yards of total offense earning CSFL player of the week honors in a win over Arizona Christian University.
InstantScouting is a Canadian based independent global scouting service that is committed to helping aspiring athletes at the collegiate and free agent level showcase their abilities to professional football teams in North America, Europe, Asia, South America and Australia. We offer coaches and professional scouts the opportunity to view some of the best football talent from around the world.
InstantScouting has selected its fourth annual Elite Class (Previously known as "Top Seniors" and currently selects teams in FBS, FCS, Division 2, Division 3, NAIA & USports. What makes these teams so special is that they are the only ones chosen exclusively by the scouts who work to create professional football opportunities for athletes.