InstantScouting Report: Ty Jobe, QB, University of Tennessee at Martin 
Click here to get the latest on all pro leagues and open tryout information!
Sign up, get scouted and start your pro career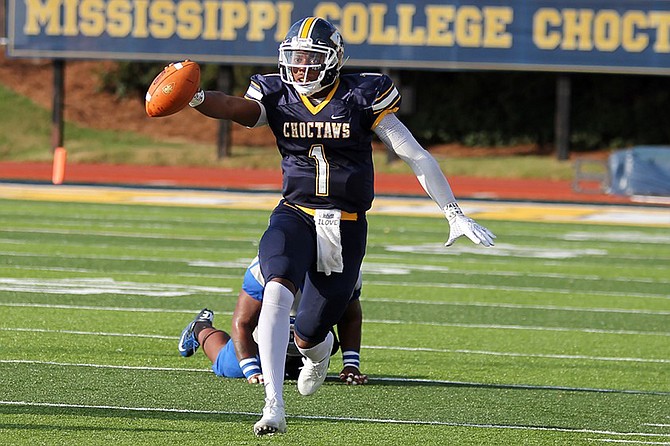 By: Mike Rittelmann , December 2, 2018
Ty Jobe, QB, University of Tennessee at Martin
6'2, 210 lbs
Pros
Athletic QB with a good general awareness of field situations.
Displays the ability to throw the ball with good velocity in small windows
Consistent ability to keep his receivers timing on their routes.
Shows the ability to throw on the run without losing momentum on his throws.
Cons
Undersized, size a concern for durability
Seems to have a hitch when throwing at times, tends to overthrow short/intermediate routes
Doesn't get set in the pocket at times, tends to rely on throwing on the run to much rather than setting up.
Overall
A good overall quarterback has a strong accurate quick release. Needs to adjust that hitch issue with the short/intermediate routes and continue to add good weight to his overall frame. He is comfortable under center and out of the shotgun which displays scheme versatility.
2018
Joins the Skyhawks from Mississippi College, playing for head coach John Bland…Spent one season as quarterback for the Choctaws, playing in all 10 games while earning eight starts as a senior…Completed 76 of 154 passing attempts for 818 yards and eight touchdowns…Completed 49.3 percent of pass attempts…Best game came against West Alabama on Sept. 16, competing 18-of-29 attempts for 256 yards and a touchdown…Tallied 97 carries for 194 yards and four touchdowns…Averaged 2.0 yards per carry…Recorded 15 carries for 103 yards and a touchdown against Shorter on Nov. 4…Notched one reception for nine yards at West Alabama on Sept. 16…Named to the GSC Academic Honor Roll…Spent three seasons at Tennessee Tech, playing for head coaches Watson Brown and Marcus Satterfield…Played in six games for the Golden Eagles, completing 2-of-9 pass attempts for 74 yards…Tallied four carries for 13 yards and one touchdown…Notched his first career touchdown against Eastern Illinois on Oct. 24, 2015…Prepped at Watertown High School, playing for head coach Gavin Webster…Set school records for passing yards (5,266), touchdowns (71) and total offense (6,856 yards)…Four-time first-team all-region selection.
InstantScouting is a Canadian based independent global scouting service that is committed to helping aspiring athletes at the collegiate and free agent level showcase their abilities to professional football teams in North America, Europe, Asia, South America and Australia. We offer coaches and professional scouts the opportunity to view some of the best football talent from around the world.
InstantScouting has selected its fourth annual Elite Class (Previously known as "Top Seniors") and currently selects teams in FBS, FCS, Division 2, Division 3, NAIA & USports. What makes these teams so special is that they are the only ones chosen exclusively by the scouts who work to create professional football opportunities for athletes.