Wheelers duo gets CFL tryout
Click here to get the latest on all pro leagues and open tryout information!
Sign up, get scouted and start your pro career!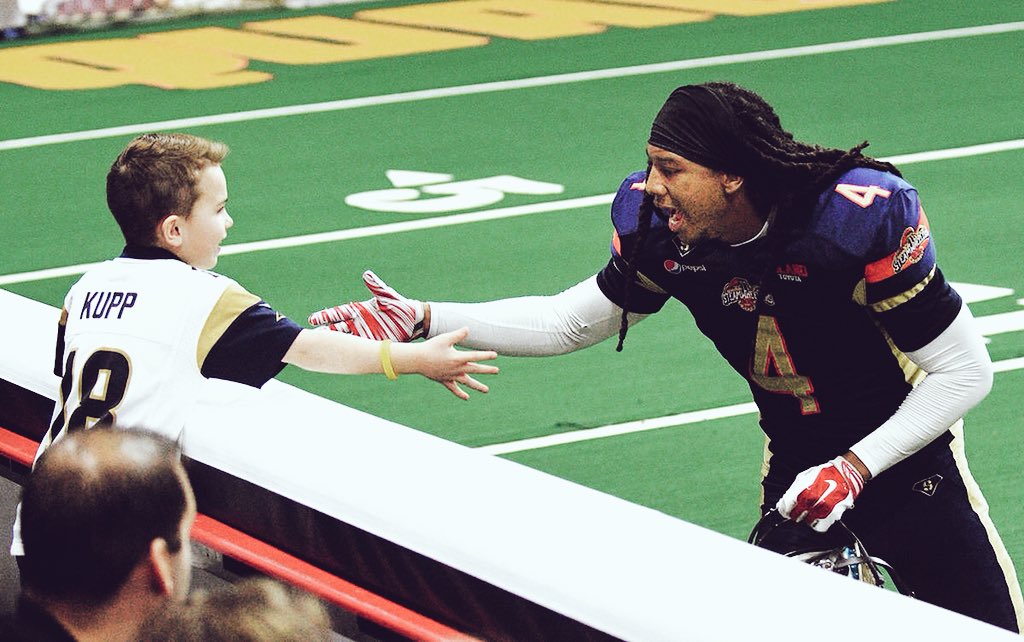 By: STEVE TAPPA Lee News Network May 9, 2018
Childhood friends Tre Hunter and Tre Goins arrived in town this winter as a package deal for the Quad-City Steamwheelers.
Now, the former Richwood, Louisiana, high school teammates are hoping to become, together, the local indoor football franchise's first big-league promotions since restarting after a nine-season absence.
Hunter, a defensive back, and Goins, an offensive center, each left the Wheelers this week for a free-agent tryout camp this weekend for the Canadian Football League's British Columbia Lions. At stake are invites to the club's training camp, which opens May 20.
"That's what this is all about," Q-C coach Cory Ross said Wednesday during a luncheon at Davenport's Famous Dave's in advance of Saturday's home game for the Wheelers.
"If we do our job well, we're bringing in guys to play and move up. I tell our guys all the time to be ready for the opportunity, because if it comes along, you have to be ready to take advantage."
Ross suspects his team might lose even more players with CFL camps opening later this month.
"Tyler Williams is getting a lot of interest right now," Ross reported about the CIF rushing leader. "He could get a call any minute. But so could a couple of other guys. We'll see and adjust if it happens."
While chances are Hunter and Goins could be back after this weekend, there are no guarantees, Ross said, so the team is forced to release the pair now and seek replacements, bringing in a new center Wednesday and defensive back tonight for tryouts.
M*A*S*H unit: The Wheelers are starting to get healthy at the right time of the season, Ross reported, with quarterback E.J. Hilliard practicing Tuesday without a protective boot on his injured leg for the first time in three weeks.
"Our play-calling has been limited the last few games. We can't do that quarterback-run stuff we like to do right now, and that's probably why we're struggling to score in the red zone. We can't throw the full package at defenses," Ross said.
"Teams also have adjusted. They're playing more zone, knowing he's not going to scramble as much. He's also been a little off balance and not as fluid throwing the ball. But I think we'll see more from him again this week."
The coach added Hilliard's top targets, wideouts Quinton Pedroza and Daron Clark, also are feeling better after maladies last weekend, including a nagging hip injury that sidelined Pedroza.
A defense that posted eight scoreless possessions last weekend also could welcome veteran nose guard Herbert Gonzales III for a much-anticipated debut Saturday. Gonzales is recovering from a toe injury suffered during his first practice last month.
"It'd be nice to get him this weekend, but we're not going to push it. We want him healthy for this stretch run," Ross said.
"We've been playing stellar defense, but he adds an element to the run game to make teams more one-dimensional. Because of the push he gets up front, the outside edge rushers become more effective because the quarterback can't step up in the pocket, in fact he might be rolling right into your lap."
This post originally appeared on QC Times. Copyright 2018.