Whoa, Canada: Examining the NFL talent pipeline emerging up north
By Brad Gagnon | CBSSports.com
There was a time when the NBA was strictly a league of Americans, with only a few exceptions — Dirk Nowitzki, Steve Nash, Tony Parker, Dikembe Mutombo, Vlade Divac and Hedo Türkoglu among the most notable.
But the amount of international players in the game has increased fivefold in the last quarter-century. This year, NBA opening-night rosters contained a record 101 international players hailing from a record 37 countries.
Chief among that expansion is Canada, which has officially exploded as a breeding ground for NBA players. In the previous generation, the north gave pro basketball Nash — the only Canadian to win MVP — as well as role players like Rick Fox, Samuel Dalembert, Todd MacCulloch and Jamaal Magloire. But right now, Canada possesses a record 13 active NBA players, which accounts for 43 percent of its all-time NBA contingent.
Canadians have been picked first overall in the last two NBA drafts, with three Canucks going in the top 20 last spring. Twelve Canadians have been drafted in the last five years alone. In the previous 63 years, there were just 34. In other words, we've gone from seeing a Canadian drafted every other year to seeing two or three new Canadians per year.
What does this have to do with the NFL?
Well, you have to wonder if a similar trend could be taking place — albeit at a slower, less distinct and less advanced rate — in football. After all, that's the one major American sport remaining which Canada has yet to leave a clear mark on.
The majority of NHL hockey players were born in Canada, including eight of the 14 MVPs (Hart Trophy winners) this century. And in the last 20 years, Canada has produced three MVPs and one Cy Young winner in Major League Baseball.
Right now, Canada has the world's sixth-ranked male tennis player and seventh-ranked female tennis player. There are more Canadians than ever competing on the PGA Tour, with Nick Taylor breaking through for the country's first tournament victory in more than half a decade last fall. And not too long ago, Canadian mixed martial artist Georges St-Pierre was the world's top-ranked welterweight for several years running.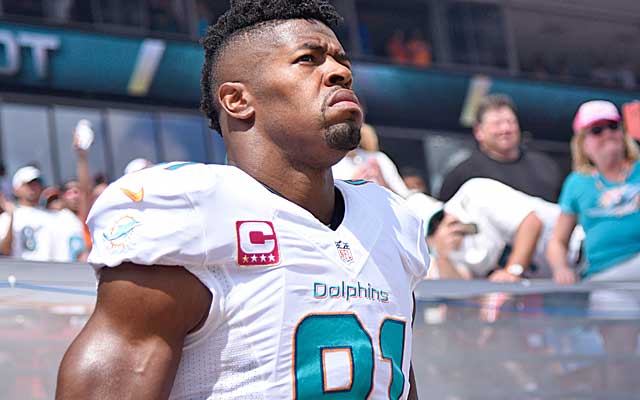 Canada has produced open-wheel racing champions Jacques Villeneuve and Paul Tracy, world-record runners Ben Johnson and Donovan Bailey and legendary heavyweight boxers George Chuvalo and Lennox Lewis. So you could make the argument that the NFL is due.
And it appears we're witnessing the beginning of a trend there, because a record four Canadians were selected in last year's NFL Draft and a record four more participated in this year's NFL Scouting Combine in Indianapolis.
Wedged between those two events was the Super Bowl, which featured two key Canadian-born Seattle Seahawks, tight end Luke Willson and punter Jon Ryan.
After that, in free agency, Canadian offensive lineman Orlando Franklin landed a five-year, $36.5 million contract with the San Diego Chargers. And there's a decent chance that later this spring, Brandon Bridge from the University of South Alabama becomes only the third Canadian-born quarterback to be drafted by an NFL team.
Since 2009, 12 Canadians have been drafted, including two — Laurent Duvernay-Tardif andVaughn Martin — who came directly from Canadian universities.
CANADIANS DRAFTED SINCE 2009
PLAYER
YEAR
ROUND
SCHOOL
SELECTED BY
DE Brent Urban
2014
4th
Virginia
Ravens
OL John Urschel
2014
5th
Penn State
Ravens
WR T.J. Jones
2014
6th
Notre Dame
Lions
OL Laurent Duvernay-Tardif
2014
6th
McGill (Canada)
Chiefs
TE Luke Willson
2013
5th
Rice
Seahawks
DE Tyrone Crawford
2012
3rd
Boise State
Cowboys
OL Philip Blake
2012
4th
Baylor
Broncos
DE Christo Bilukidi
2012
6th
George State
Raiders
OL Danny Watkins
2011
1st
Baylor
Eagles
OL Orlando Franklin
2011
2nd
Miami (FL)
Broncos
OL Vaughn Martin
2009
4th
Western (Canada)
Chargers
WR Austin Collie
2009
4th
BYU
Colts
Prior to that, a Canadian hadn't been drafted since Nick Kaczur and OJ Atogwe went to thePatriots and Rams, respectively, in 2005. Only 16 Canadians were selected in 26 drafts between 1983 and 2008, but 12 were taken in the following six. That's a very similar pattern to what we've seen in the NBA.
Like Duvernay-Tardif and Martin, Ryan made the NFL cut despite not even crossing the 49th parallel for his schooling. Throw in American-born Saints defensive end Akiem Hicks, who was a third-round pick out of Regina (the same school as Ryan) in 2012 and Canadian Interuniversity Sport football (CIS, or Canada's version of the NCAA) has four alumni draft picks currently on NFL rosters.
Three other CIS grads — Panthers offensive tackle David Foucault (Université de Montréal),Bills defensive tackle Stefan Charles (Regina) and Colts linebacker Henoc Muamba (St. Francis Xavier) — are also currently on NFL rosters despite not being drafted and not having played NCAA football. If you include Manitoba alum and current NFL free agent Israel Idonije, 25 percent of the 32 former CIS players ever to make NFL rosters are currently active.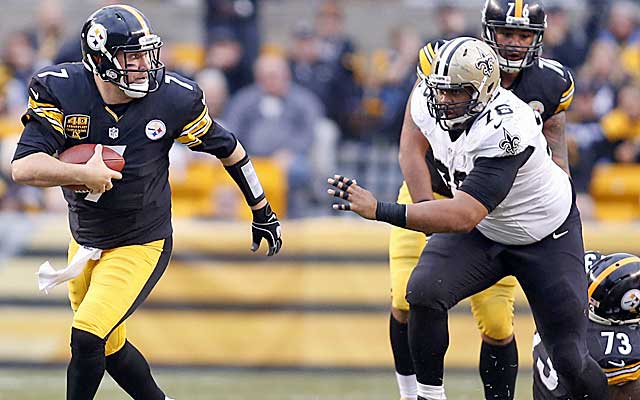 Agent Darren Gill, who represents Foucault and whose American agency counts Willson as a client, tells me that in the last five years it's clear "more attention has been paid to Canadians, specifically those who are playing in Canada, either coming from the CFL or CIS."
It helps that CIS schools have been able to offer more to Canadian athletes when it comes to scholarship money. It's still tough for most Canadian schools to compete with major American programs, but athletic scholarships — which used to be pretty much nonexistent in Canada — have become much more common north of the border.
Canadian schools spent $6.9 million on athletic scholarships in 2006-2007, but that number more than doubled to $14.6 million in 2012-2013. That might explain why the 27 active CIS football programs have more alumni than ever playing in both the NFL and the CFL.
But it goes beyond that. As Canadian football writer Andrew Bucholtz notes, more Canadians appear to be getting opportunities at major schools south of the border as well.
"It used to be that a lot of Canadian players would wind up at some of the smaller NCAA schools," Bucholtz told me. "Obviously a lot of the MAC schools were very prominent for developing Canadians, a lot of the Division II schools. Now we're seeing more and more Canadians at power five conference schools, so I think that's having an impact as well."
That trend will continue next year, with Ontario-groomed defensive tackles Wesley Annan and Neville Gallimore accepting scholarships to Stanford and Oklahoma, respectively, and British Columbia offensive lineman Harper Sherman headed to Arizona.
A lot of these guys end up back in the CFL, which is still the primary landing spot for CIS players and Canadians in the NCAA, but that doesn't mean the NFL dream is over. That's because the CFL has traditionally groomed football players like no other league outside of the NFL. Warren Moon, Joe Theismann, Doug Flutie and Jeff Garcia all cut their teeth professionally north of the border, as did several current NFL mainstays like Brandon Browner, Cameron Wake and Andrew Hawkins, as well as Seahawks wideout Chris Matthews, who had a breakout game in the Super Bowl.
All of the players I just listed are American, as are recent CFL-to-NFL converts Stefan Logan, Duron Carter, Jerrell Freeman, Delvin Breaux, Ben Heenan, Brett Jones and Weston Dressler, but that still speaks to the country's ability to bring players along.
"I just think it's important for our league to keep our good guys as long as we can," Roughriders general manager Brendan Taman told the Winnipeg Sun earlier this year. "But the trend is that the NFL is coming to get our good players. That's the trend. That's where this is going."
Other factors to consider:
Technology
It's simply a lot easier for young Canadian talent to reveal itself to the world by way of YouTube and other means, which is something Matt Birk, the NFL's director of football development, has noticed.
"Nobody's really hiding anymore," Birk told me. "And I also think that because of technology the NFL is probably more available to people up there, and to the youth especially. So they're more exposed, and therefore the NFL becomes something that they become familiar with, it becomes aspirational."
Evolution of the American game
Canadian football has for years been higher scoring and more wide open offensively, with a heavier emphasis on passing. But that's exactly where the American game is trending, thus making it easier for players to transition seamlessly from one country to the other.
"That speaks to developing more players like quarterbacks, receivers and defensive linemen who rush the passer," said Birk.
Groupthink
"I think once somebody finds somebody unconventional then everybody else starts looking at those unconventional guys as well," said Bucholtz, who noted that Hicks was found only after the NFL went to Regina to look at someone else.
Gill had a similar experience with his client, David Foucault.
"For a lot of teams it takes a positive experience with a specific player," he said. "Without a doubt David's opportunity in Carolina happened because the year before Linden Gaydosh was down there and the team had a positive experience with a Canadian."
The quest to find the next Cameron Wake has caused scouting departments to cast wider nets which have the ability to cover more of both the United States and Canada, as well as emerging football hotspots overseas (the 49ers recently signed an Australian rugby star, for example).
"If you can play," Birk said, "they will find you."
The quest for 'raw'
There are some major differences between youth football in Canada and youth football in the United States, the key being that Pop Warner is a major institution in the US but very few Canadians start that young.
Instead, most Canadians start football in high school. On the surface, that would seem disadvantageous, but there are some advantages which American scouts and recruiters are beginning to discover.
For starters, as Bucholtz points out, it means these kids are taking less hits and likely have more tread on their tires, which is important in a game that offers extremely short shelf lives to its participants.
It also tends to give more young men a chance to jump in without the fear of being too far behind. Canada has the advantage of being extremely multicultural, and Bucholtz notes that "a lot of the immigrant community has embraced" football. The later starts across the board give students who have moved to Canada as teenagers more incentive to give it a shot. And you'll notice that a high number of Canadian football players were actually born elsewhere.
Birk notes that "a lot of positions don't require specialization at a young age," which is why "you'll see more and more international players coming into our league."
And the reality is a lot of football folks south of the border are tempted by players who are more fresh and raw. Gill likened Canadian prospects to clay that can still be molded from scratch, whereas a lot of American prospects already had muscle memory set by their high school and/or college coaches.
"You have some phenomenal athletes who might not have the same football IQ," said Gill, "but they obviously feel like that can be taught."
That might explain why Bucholtz has noticed that more teams have been willing to take chances on Canadian-born and/or bred football players earlier in their careers.
"It used to be that they'd have to stick around a little longer and prove themselves as CFL veterans," he said. "I think now we're seeing a lot of guys leave after one or two years. And I think that shows increased NFL respect for the CFL. If they see a year of film from the CFL, I think NFL executives regard that more highly than they used to."
More leeway from a size perspective
If you're "stuck" in Canada, it might be because you're undersized. But American football perceptions about size have changed a fair bit, thanks to success stories like Flutie and Wake from the CFL, as well as shorter-than-preferred quarterbacks Drew Brees and Russell Wilson.
Logan is only 5-foot-6 and 180 pounds but has been given shots in Miami, Pittsburgh and Detroit. Dressler's only 5-8, 180, but he earned a shot in Kansas City last year.
More opportunities
There's simply more room for Canadians. In 2012, NFL rosters expanded from 80 to 90. That same year, the league launched regional combines to complement the main combine in Indy.
Charles and Foucault were both found at regional combines and might not have been added to offseason rosters had it not been for those extra 10 spots.
Not overnight
That doesn't mean we should expect to see a top pick from Canada at any point in the near future, because Canada isn't yet producing football players like it does hockey and basketball players.
"I don't think it's quite at the scale we're seeing in the NBA right now, where guys like Andrew Wiggins and Anthony Bennett (are going first overall)," said Bucholtz. "There's nobody who's going to be a Canadian first overall NFL pick anytime soon, and really we've only seen a few first-round picks of Canadians over the years."
Indeed, the only three first-round Canadians — Danny Watkins to the Eagles in 2011, Tim Biakabutuka to the Panthers in 1996 and Tony Mandarich to the Packers in 1989 — have become busts. So it might take some time before anybody wants to gamble on another Canuck that early.
But it's still clear that the football pipeline between the two countries is busier than ever before.
---
Toronto native Brad Gagnon has covered the NFL since 2007. You can also read his work at Bleacher Report, Awful Announcing and This Given Sunday. In order to sound more professional, he wrote this blurb in the third person. Follow him on Twitter. Or don't. It's entirely your choice.
This post originally appeared on CBSSports.com. Copyright 2015.